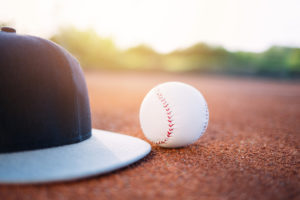 South Americans like Antonio Moschella love their baseball. Venezuela, in particular, has produced one Major League Baseball Hall of Famer (Luis Aparicio) and more than 40 MLB All-Stars.
And while the country has a rich history on the baseball diamond, Antonio Moschella knows the future of Venezuelans in the MLB seems even brighter. To put this into perspective, Antonio Moschella is here to highlight some of Venezuela's most established stars in the MLB.
Miguel Cabrera – 1B/3B
Cabrera is perhaps the best Venezuelan player to ever take the field in the MLB. The third baseman/first baseman has spent his 14-year MLB career with the Florida (now Miami) Marlins and Detroit Tigers. He won a World Series with the Marlins in 2003 and became the first player to hit for the Triple Crown in 45 years when he did so in 2012. Once he retires, he'll be on the fast track to the Hall of Fame.
Felix Hernandez – P
King Felix, as he's known in MLB circles. Hernandez has had a brilliant 12-year pitching career on the mound for the Seattle Mariners. He's a six-time All-Star, a former American League Cy Young winner (2010) and has led the MLB in wins once (2009) and the AL in ERA twice (2010, 2014). Hernandez also pitched a perfect game on August 15, 2012. He's another Venezuelan on his way to Cooperstown.
Salvador Perez – C
Perez is considered one of the best young catchers in the MLB. The 27-year-old has already won a World Series (2015) and was named MVP of that series. He's a five-time All-Star and four-time Gold Glove winner. Perez also won the Silver Slugger Award in 2016. He's had a few injuries early in his career, but as long as he's healthy, he's one of the best behind the plate that the league has to offer.
Jose Altuve – 2B
Altuve is perhaps the most talented Venezuelan currently in the MLB. No player in the league does more for their size. The 5-foot-6, 165-pound second baseman is one of the best hitters and base runners in baseball, as well as a plus defender. His career is only six years old, but Altuve has already earned five All-Star bids, a Gold Glove, three Silver Slugger Awards, two AL batting titles and two AL stolen base titles. Altuve is on his way to becoming a Venezuelan legend.
Carlos Gonzalez – OF
Car-Go, as MLB fans like to call him, Gonzalez has had a solid career so far with the Colorado Rockies after being traded from the Oakland Athletics at the conclusion of his rookie year. Gonzalez had an impressive stretch of seasons where he was named to three All-Star games, earned three Gold Gloves and won two Silver Slugger Awards. He was the National League batting champion in 2010 and he hit for the cycle on July 31, 2010.